CHEF of Oklahoma New Member Virtual Orientation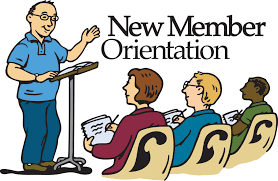 To join CHEF you will need to go through this virtual orientation. To complete the virtual orientation, please watch the following video that goes over the CHEF Constituation, Statement of Faith, and Mission statement of CHEF. You must concur with our Statement of Faith and agree to abide by the Constitution of our organization. Once you have watched the video, if you are in agreement, you will signify by virtually signing your name. Then, you will click on the link provided to fill out the new member's information to submit with your $35 yearly membership payment via PayPal.
After watching this video, please click below to fill out your application and pay your $35 membership fee via PayPal.
Also, here are links to the CHEF Constitution, the CHEF Statement of Faith, and the CHEF Mission Statement for you to review.
CHEF New Membership/Website Application & Payment
If you do not wish to pay via PayPal, you have the option of mailing a check to the address provided with your payment.